Penn I-Corps Site Home
Learn About the I-Corps Site
Application
Application Guidelines, Timing, and Materials
Schedule
Upcoming I-Corps Schedule
Spring 2018 Cohort
PCI is proud to announce the Spring 2018 Cohort for the Penn I-Corps Accelerator Program.

Fall 2017 Cohort
PCI is proud to announce the Fall 2017 Cohort for the Penn I-Corps Accelerator Program.
Spring 2017 Cohort
PCI is proud to announce the Spring 2017 Cohort for the Penn I-Corps Accelerator Program.
ABSCOPAL Effect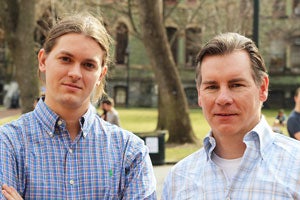 The primary objective of this application is to perform proof-of-concept study for a novel, molecular-targeted radiotherapy for patients with metastatic melanoma. The proposed study will perform per-clinical characterization of a novel radio-iodinated form of L-DOPA.  Based on perviously conducted preliminary studies, we expected to selectively delivery radio-iodinated L-DOPA directly to the tumor, thus providing improved anti-tumor activity in primary and metastatic melanoma lesions.
Antanna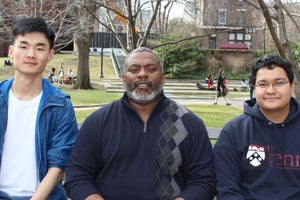 The Respi-Bed is an innovation that updates and consolidates existing technology already available with the ability to be used on every hospital bed. The design allows us to incorporate multiple monitoring and support systems onto a hospital bed, simply using the space currently taken up by the headboard

Blaise
low cost, modular, scalable, compact, and light weight and intravenous infusion device with a full color, intuitive and easy to program wireless touch interface with an integrated camera scanner to scan bar code and QR codes with an additional and monitoring capabilities to support auto programming.
Blood Substitute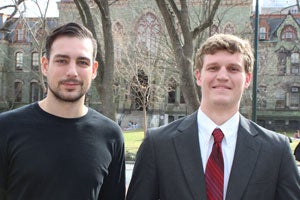 Our technology is an artificial protein that can bind and release oxygen under physiological conditions. It holds promise as a blood substitute for trauma patients when blood is not available for transfusion. Since the protein is simple, stable and well understood, its properties can be modified to increase efficacy and reduce toxicity. This type of redesign is often not possible in natural proteins. Additionally, our protein can be quickly and cheaply produced in quantity from bacteria.
Bone Boys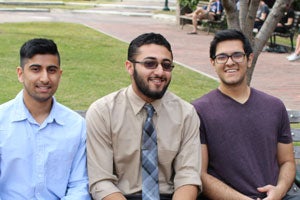 Our product is the "bone-on-a-chip," which is a small, patients-specific device that emulates bone microarchitecture and function in vitro. It will contain a porous bone structure with real bone that is generated from high-resolution MRI images (MRI to 3D rendering to 3D printing). Thus, the device will allow the user to perform pre-clinical trials of drugs, providing a non-invasive alternative to methods such as animal testing.
Ostiio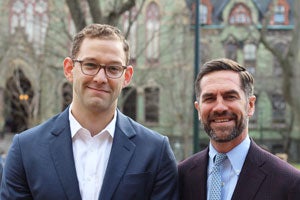 Current distractor systems used for expanding bones in the face/skull have an external component that protrudes through the skin to allow for activation of the device with a screwdriver; this is both a source of infection and social isolation. Our technology eliminates this problematic component, with activation instead being achieved wirelessly, through a magnetic mechanism. Importantly, this technology allows for a novel device that is fully buried under tissue.
Doctigo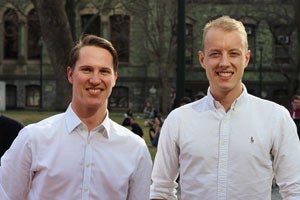 Doctigo is a mobile recruitment app for moonlighting doctors, improving the way hospitals fill vacant shifts. Doctors build a profile, browse shifts and pick up extra work with less hassle. Doctigo unlocks maximal utility from the internal hospital workforce and reduces the need for expensive temporary staff via recruitment agencies. Doctigo is a finalist in AppItUP 2017, with a prototype app nearing completion.
Floureer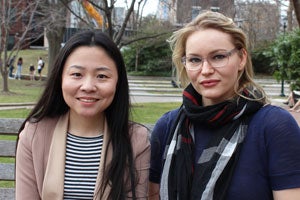 For micro-entrerpreneurs and super individuals who want to make an impact by doing what they love, Floureer is a user-centered professional social platform that empowers users with democratized coaching and emotion-triggered profiles that attract resources and opportunities. Unlike other job marketplaces, Floureer empowers users to create a flourishing career rather than just "finding jobs or people." In addition, Floureer provides all-free resources for laid-off population as its social impact.
Kidsmile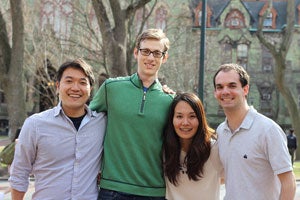 Parents Input children's voice using speech recognition system and Google API, and checklist of children's behaviors. Then, the algorithms behind the app refers online pre-installed database children's development research and assessment (for example, Child Behavior Checklist critique, Dynamic Indicator of Basic Early Literacy and Kids Integrated Data System by GSE). We also aim to collaborate with Dr. Michelle Johnson PM&R who invented Smart Toy Gym to expand the data collection and accuracy.
NanoSink Technologies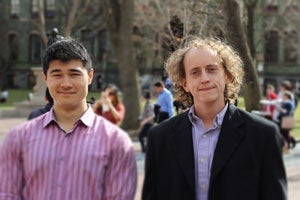 NanoSink utilizes metal sheets (developed by the Singh Center) with macroscopic surface area and nanoscale thickness as a replacement for common heatsink components, such as vertical fins. Using photolithography and atomic layer deposition (ALD), we can create a corrugated pattern which gives the plates structural integrity where otherwise they would be as flimsy as cellophane. Our models show order of magnitude improvement in heat removal while being smaller and requiring less powerful fans.
VisiPlate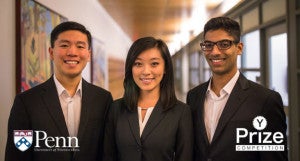 VisiPlate is a nanoscale drainage implant for open angle glaucoma patients. It consists of an ultrathin alumina plate attached to a small silicone drainage tube and is surgically implanted in the eye. The ultrathin (25-100 nm) plates have a honeycomb corrugation that provides rigidity, allowing for easy manipulation by hand and exceptional strength. By draining fluid from the eye to a space above the plate, VisiPlate lowers intraocular pressure and prevents blindness. Y-Prize 2017 winner (https://yprize.upenn.edu)
Fall 2016 Cohort
PCI is proud to announce the Fall 2016 Cohort for the Penn I-Corps Accelerator Program.
Summer 2016 Cohort
PCI is proud to announce the 2016 Cohort for the Penn I-Corps Accelerator Program.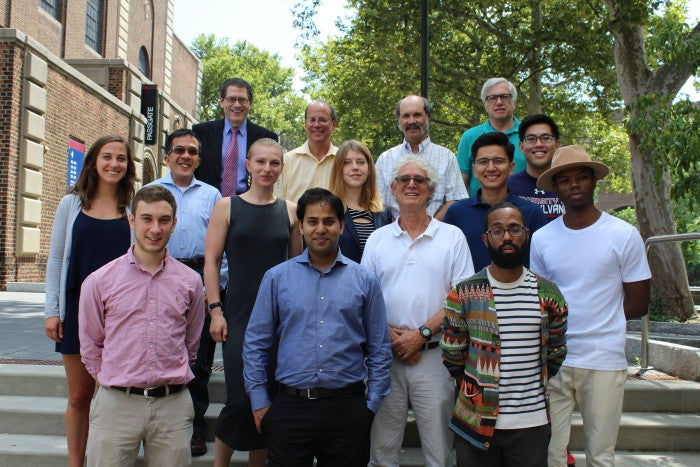 Spring 2016 Cohort
PCI is proud to announce the 2016 Cohort for the Penn I-Corps Accelerator Program.
Read the full press release here.
AerO2Max
Technology for athletes that want actionable information on their physiological to optimize their training benefit and drive decisions about type and intensity of workout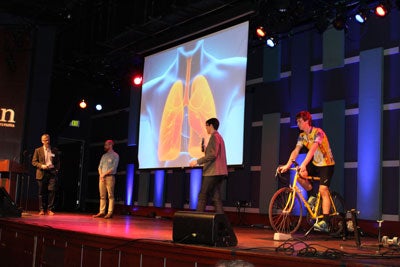 Amsterdam Fluidics
Process to easily transport and deliver medicinal drugs to patients all across the world enables through a process that quickly and easily encapsulates and delivers drug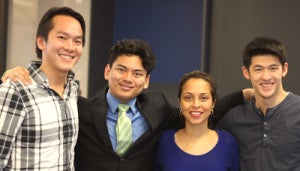 Angiio
A sutureless magnetic device that allows for vessels (arteries, veins, etc.) to be put back together quickly, securely, and easily during cardiac and vascular surgery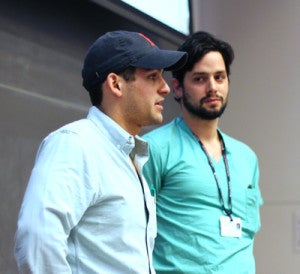 Augmented Lab
Wearable augmented reality technology for management and execution of wet experimental protocol​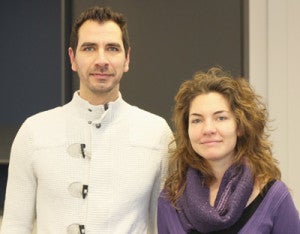 Bridge
Technology that serves as a peer-to-peer learning platform that provides use- generated content to teach technology to elders thereby improving their quality of life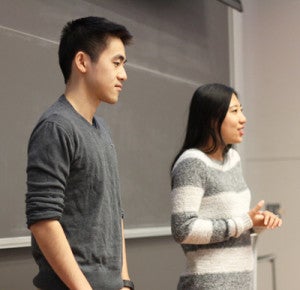 Cobi the Bot
Device that socially engages office workers in the same location or remotely. Its first version senses his environment and sends playful messages on Slack.
CPR Connect
Device that connects bystander CPR-certified individuals with at-risk victims for cardiac arrest to reduce emergency response times, and improve patient outcomes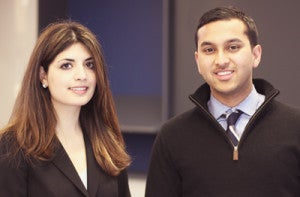 InnoMix
Technology that facilitates teams through a multi-faceted, matrix driven algorithm that pairs individuals based on needs, skills, start-up phase and personality traits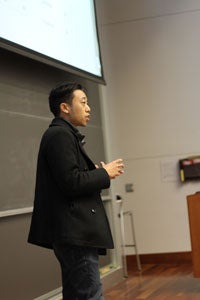 Microrobots for Drug Delivery
Robots functionalized to run microscale experiments including transporting and delivering drugs directly to cells and taking precise biological measurements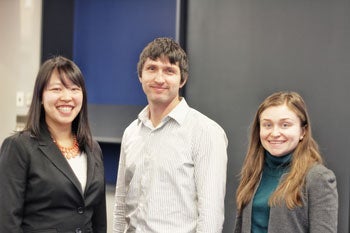 PolyAurum
Technology that enables proprietary gold nanoparticles are taken into the tumor cells where they enhance radiotherapy and are then biodegraded and excreted from the body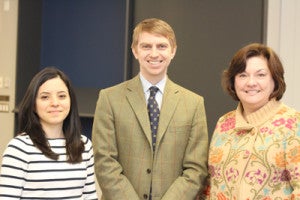 SafeStamp
Device that reduces counterfeit medication globally by using nano-markers providing peace of mind to patients and product protection to drug manufacturers
Shock Analytics
Our technology  helps diagnose and differentiate types of shock to improve diagnosis and initiation of appropriate therapy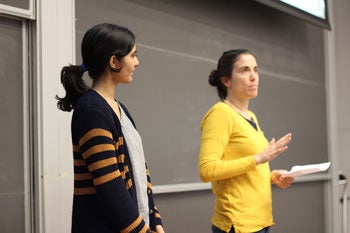 Smart Stator (now IQnetics)
Device that is a high-performance motor driver to push motors past their present limits while increasing efficiency, lowering noise, reducing vibrations, heightening precision, and improving control
Smartlift
Technology that provides real time and reviewable metrics to athletes completing barbell based movements via equipment-based activity trackers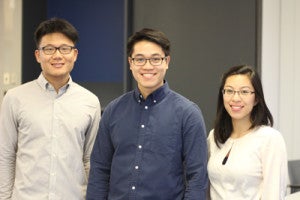 SonoSolve
SonoSolve helps remove clogs and prevent biofilm formulation utilizing ultrasonification technology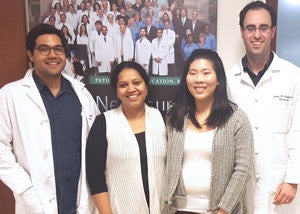 Cohort Resources
Resources can be found here:
Summer 2015 Cohort
The Summer 2015 Penn I-Corps Site Cohort included: