SXSW is set for March 13-20, 2020 in Austin, Texas.  We'll update this page when we know more about Philly's presence at the event!
---
2019
March 10-13, Penn and PCI exhibited at the SXSW Interactive Tradeshow in booth # 1037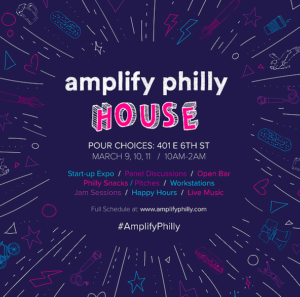 Innovation @ Penn also had a presence in the #AmplifyPhilly House, Saturday – Monday.
On Monday evening, the startups joined Penn alums for a happy hour.
The startup companies that traveled with PCI to SXSW were:
Neoneur, Lode VR (Fiction Mine), Avisi, Dorothy, Viora Health, and Chippin
Press:
---
2018
March 11-14, Penn and PCI was at the SXSW Interactive Tradeshow in booth #740.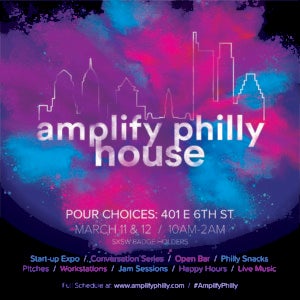 Philly and Penn Startups at Penn's Booth:
Keriton, Lilu, Oncora Medical, Aerial Applications, ImmersiveXR, Innervace
Featured Startups and Technology:
Penn's Startups and Technologies – SXSW Presentation
---
2017
Penn had booth #1822 at the SXSW Tradeshow, March 12-15th, located near the #AmplifyPhilly delegation.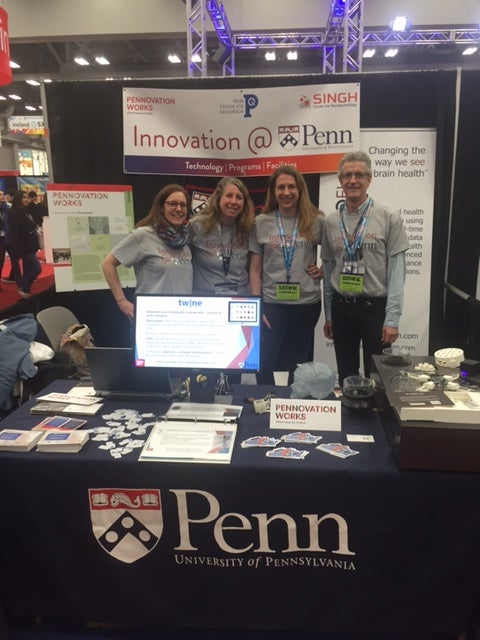 Press:
Philly and Penn Startups at Penn's Booth:
Biorealize, Ostiio, COSY Robotics, Neuroflow, IQnetics, CPR Connect, Keriton
Featured Startups and Technologies:
Penn's Startups and Technologies – SXSW Presentation