Penn I-Corps Site Home
Learn About the I-Corps Site
Program Description & Schedule
About the Program
Current Cohort
Meet the current and past cohorts
APPLY TO THE SPRING 2019 COURSE
(you can apply as a team or as an individual looking to form or join  a team)
To form your team, attend our team formation sessions at the Penn Center for Innovation (directions)
NETWORKING SESSIONS
| | |
| --- | --- |
| | |
| 12-1pm | Wed Feb-27 |
| 4-5pm | Tue Mar-05 |
| 4-5pm | Mon Mar-11 |
APPLICATION DEADLINES
| | |
| --- | --- |
| Apply by | for grant amount |
| 10-Feb | $3,000 |
| 17-Feb | $2,500 |
| 24-Feb | $2,000 |
| 3-Mar | $1,500 |
| 10-Mar | $500 |
Once a cohort fills up, you are queued for the next one
We are especially welcoming applications in the following areas:
Medical Devices and Digital Health
Robotics
The Internet of Things
Advanced Materials and Nanotechnology
Social Impact Technologies
Blockchain applications
Forming your team:
I-Corps Site teams are composed of three (minimum) to five members. The members: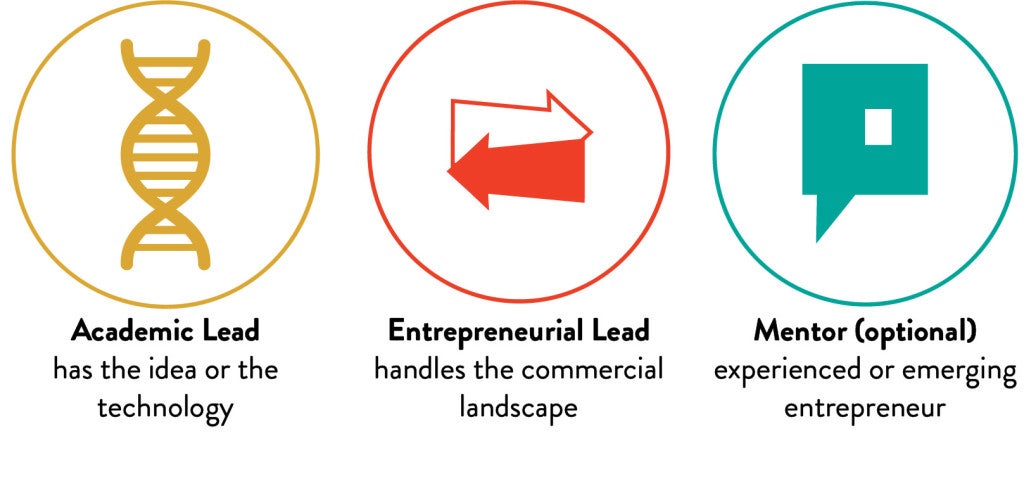 Team Composition
Teams must have a minimum of two members and a maximum of four. The roles are as follows:
Technical Lead (TL): has a deep understanding of the technology at the core of the team's idea. Has to be faculty, staff, or student at Penn.
Entrepreneurial Lead (EL): will organize team activities and be responsible for all deliverables. Has to be faculty, staff, or student at Penn.
Optional – Industry Mentor (IM): an individual with industry experience and not affiliated with the university as student or faculty
Optional – specialist (SP): an individual that possesses other skills that fit in with the team's activities.
Time Commitments
The TL and EL must commit to class time plus approximately 10 additional hours a week for Customer Discovery.  Other team members must commit to 5-10 hours a week in addition to class time.